This stunning 16-page men's fashion feature from The Rake magazine reflects on how Chinoiserie – Chinese art, crafts, motifs and symbolism – has made a recent return to the European male wardrobe, following spikes in popularity in the 1950s and 1970s.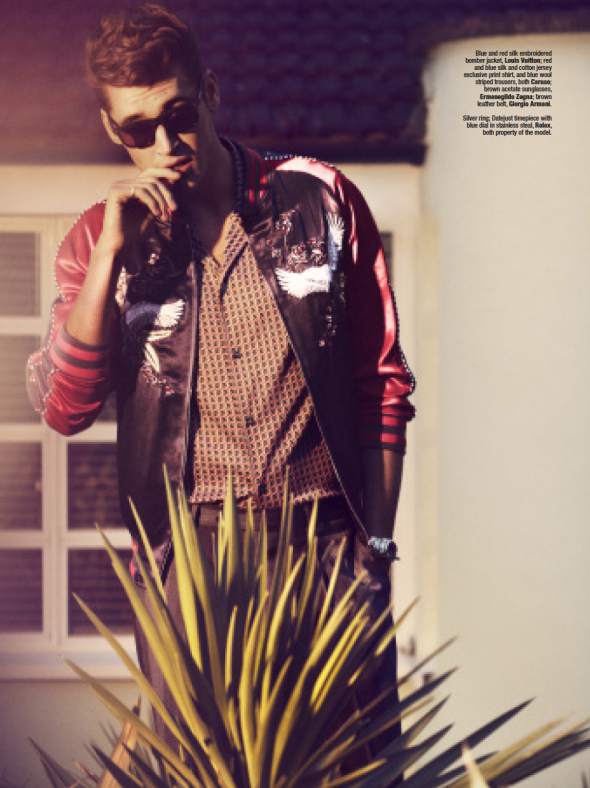 It's a tricky area, fraught with stylistic pitfalls, so The Rake discusses how the raffish gent can best carry off Eastern iconography on his clobber.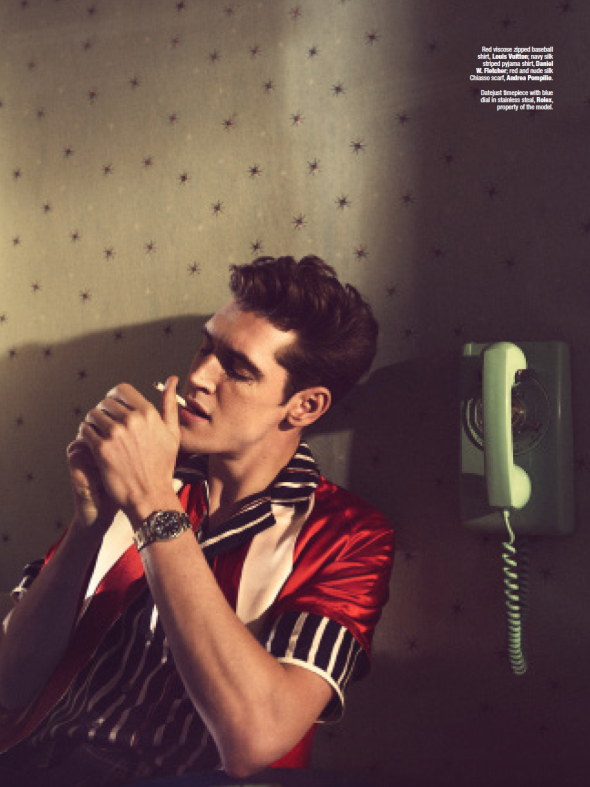 Says writer Nick Scott: "For spring/summer 2016, bomber jackets and MA-1 flight jackets, pyjamas, silk shirts and even suits bearing dragons, tigers, tropical flora, snakes and the like have been hitting the catwalks thanks to Dolce & Gabbana, Valentino, Gucci, Dries van Noten and Louis Vuitton among others, while a stroll around the menswear floor of Harrods reveals gems such as Alexander McQueen's floral tree skull shirt and Thom Browne's Japanese garden kimono fabric jacket."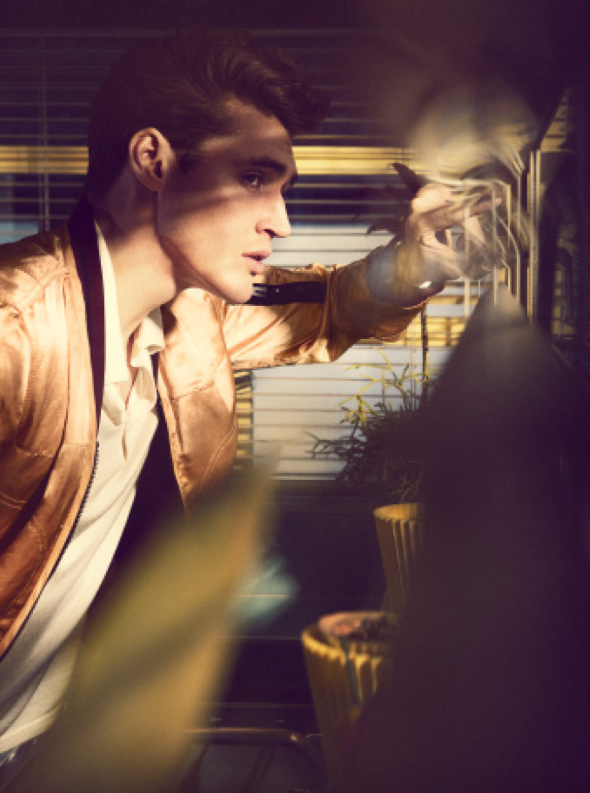 All images shot at Planet Sputnik's 1950s location.
Photography: Kalle Gustaffsson
Fashion and art direction: Sarah Ann Murray
Model: Isaac Carew / Nevs