Tesco Mobile's latest TV advert – The Wake Up Call – follows a man (and his rooster) on a journey along country roads, across fields and on city streets as he wakes up the nation to Tesco Mobile, "a better mobile service". He drives and rides in cars, hay wagons and bicycles – and can you spot Planet Sputnik's classic 1962 Triton cafe racer bike, too…?
We worked with the filming crew and stunt motorcycle rider Ben Hemingway on an extremely hot day in East London's Victoria Park to get the required shot. Those blink-and-you-miss-it scenes actually took about 20 takes to get the speed, positioning and camera angles just right; here's a sneak peek at what went on behind the scenes: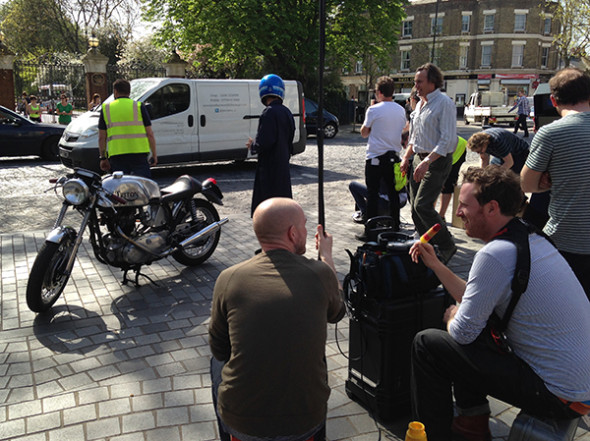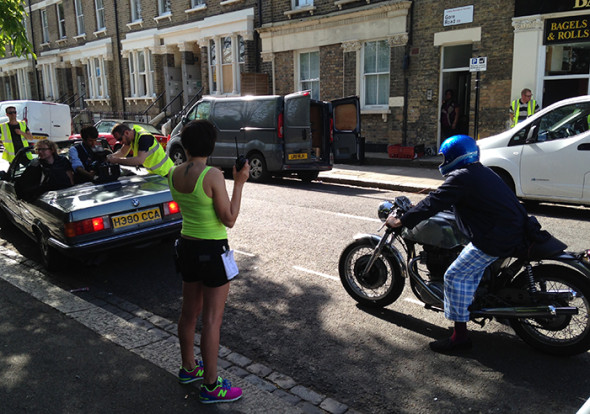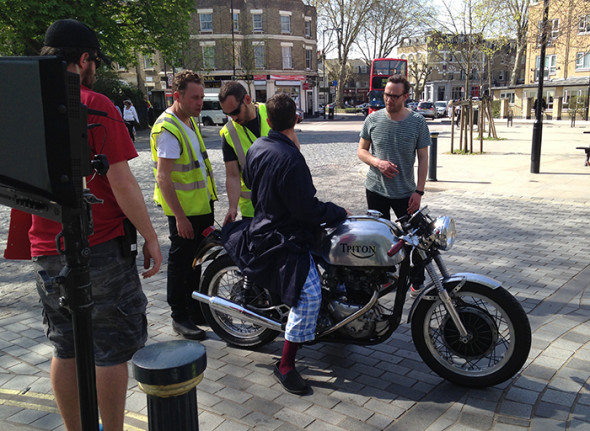 Planet Sputnik has a fabulous selection of classic motorcycles and cars for film and photoshoot hire: contact us for more information.