Planet Sputnik and our 1969 Plymouth Road Runner feature on the cover of Spring/Summer 2013 edition of the Sunday Telegraph's twice-yearly ST Kids supplement. There's a full eight-page 1950s-themed kids' fashion piece inside, featuring adorable child models Estela Andres and Charlie Dulieu. Fashion by Aurelia Donaldson and images by Julia Fullerton-Batten. Check out our behind-the-scenes photos, too…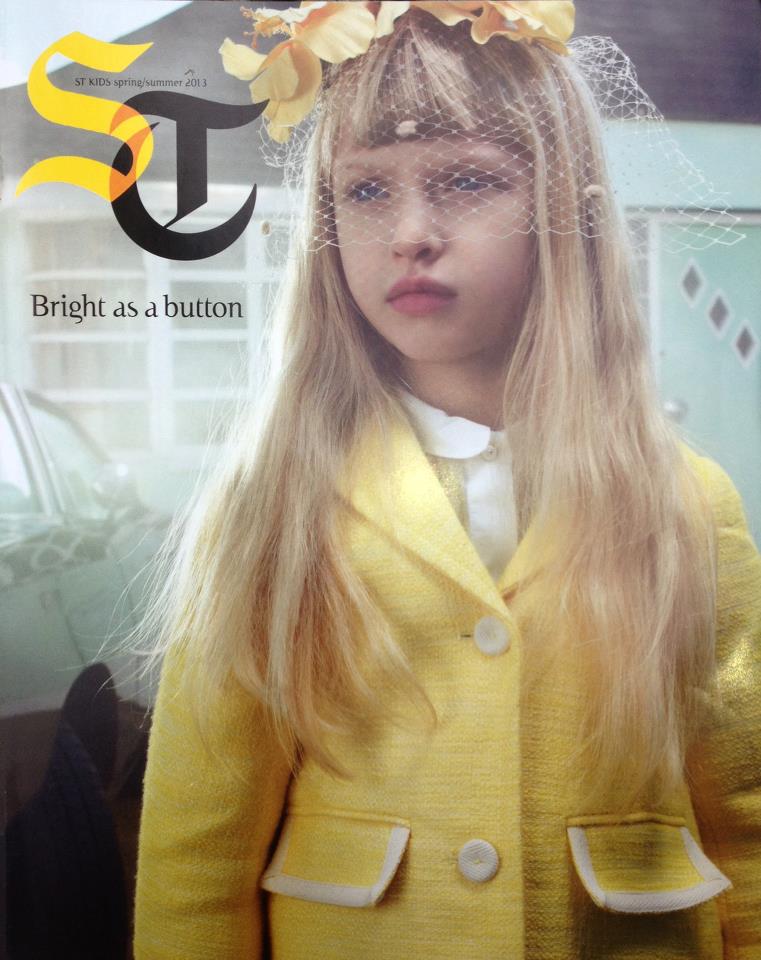 Cover girl of Sunday Telegraph's ST Kids, Spring/Summer 2013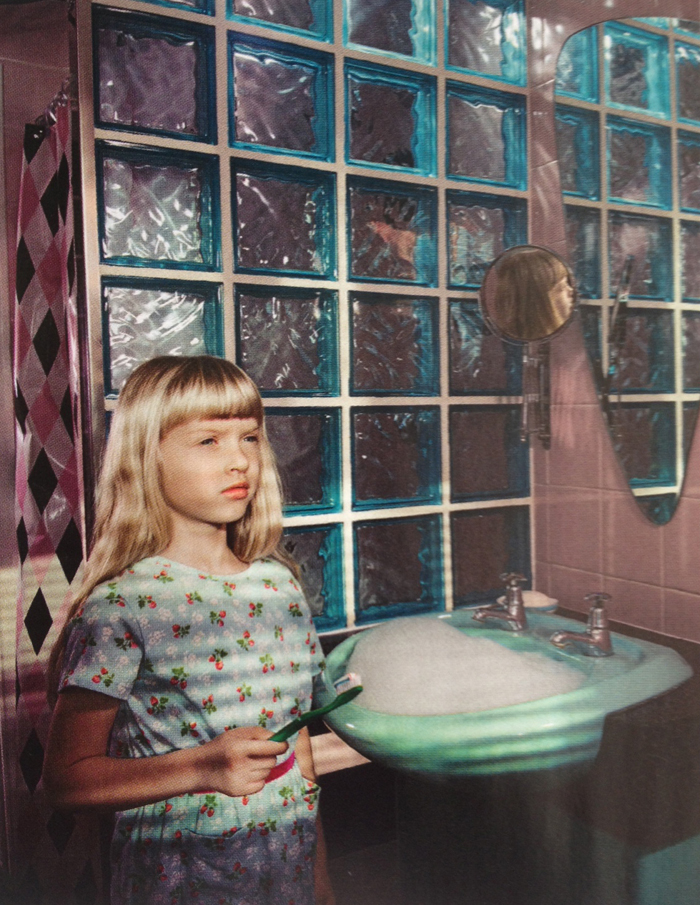 Estela gets that sink-ing feeling.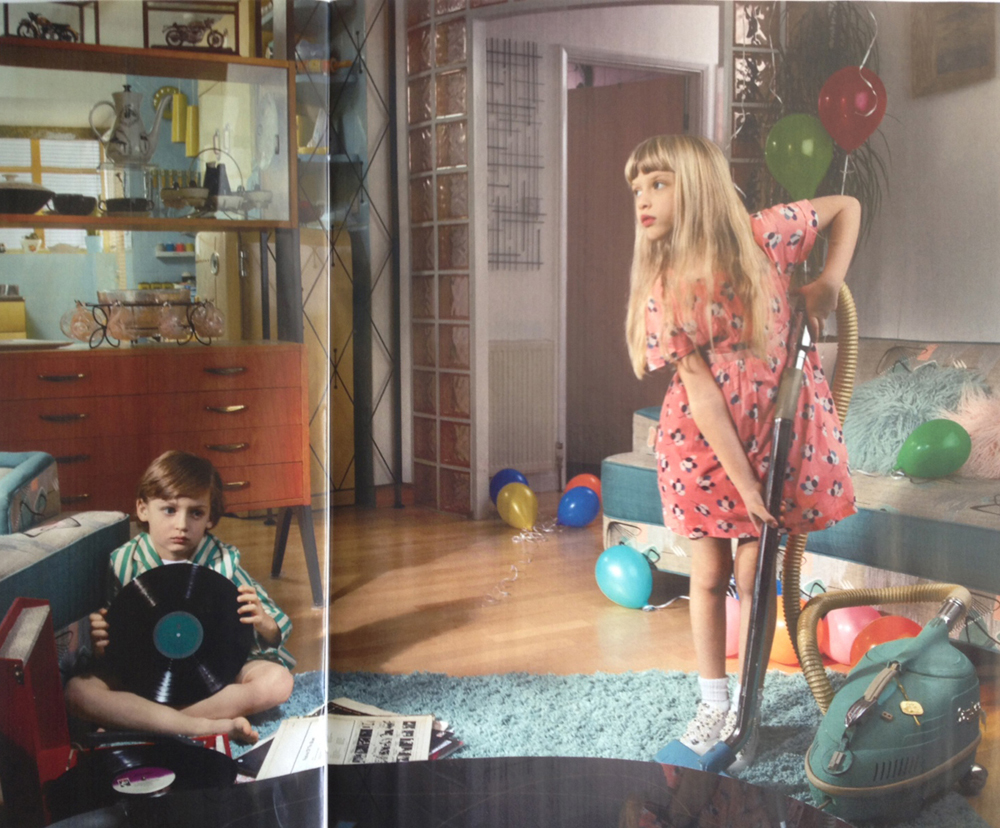 The morning after the night before.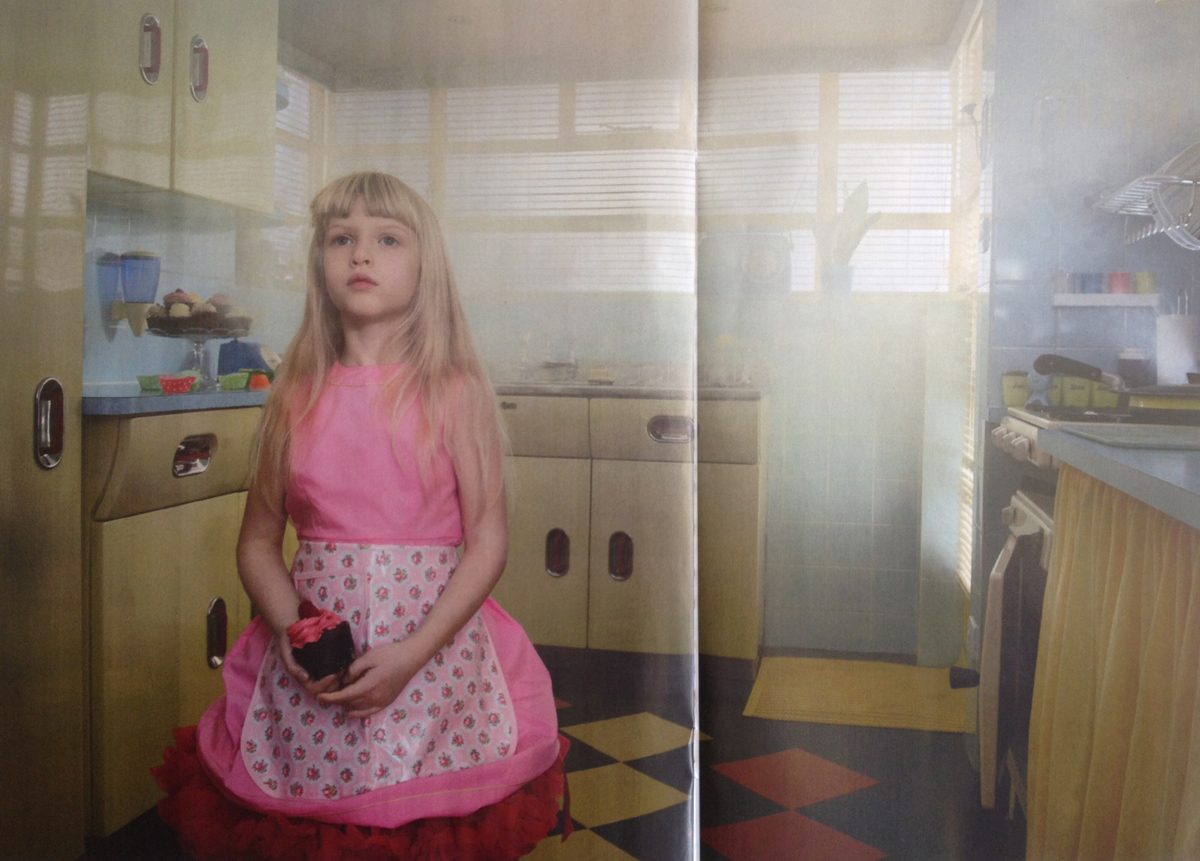 Pretty in pink – but she's burnt the buns again.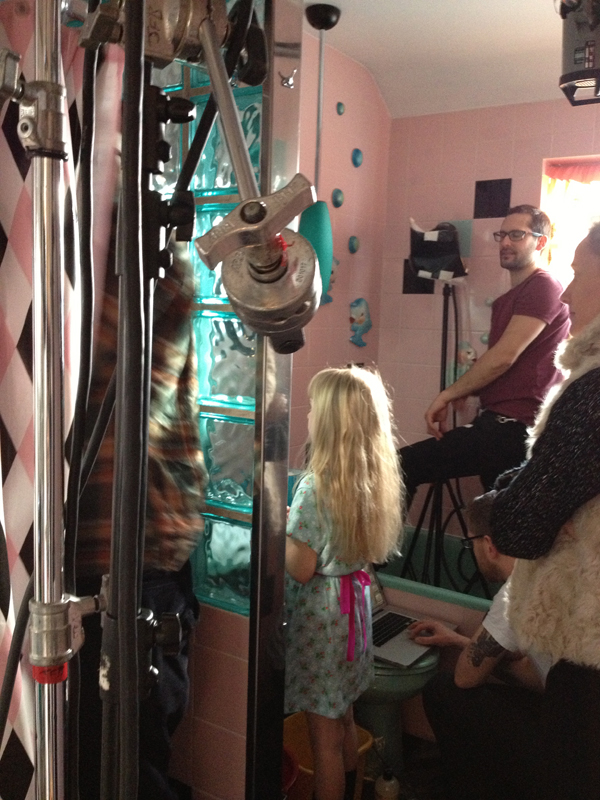 Behind the scenes: bathroom shot was a squeeze for the crew.
HOW many clothes to choose from? Bedroom is transformed into temporary wardrobe.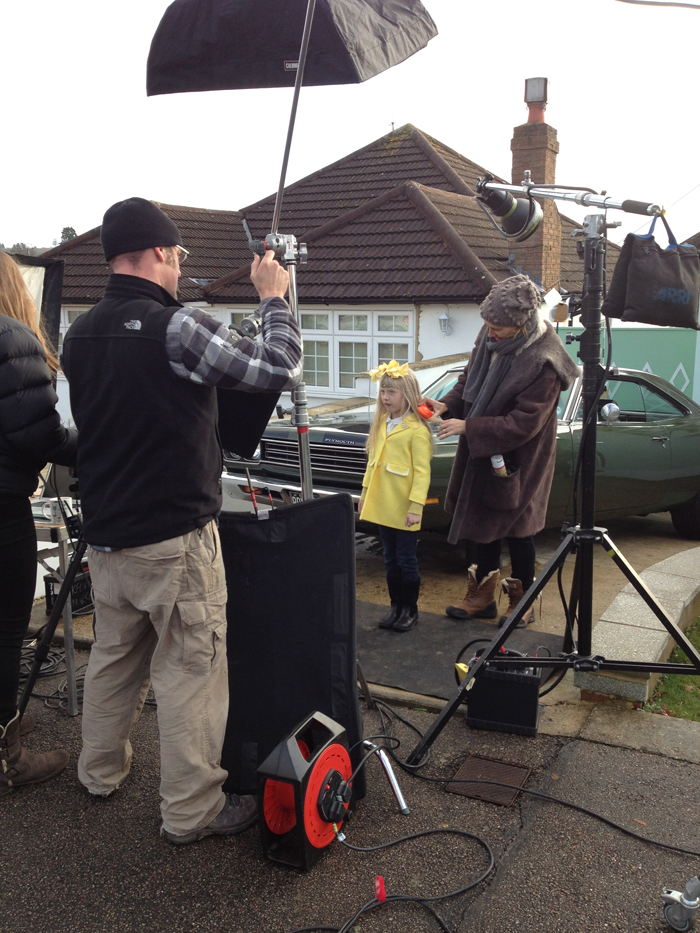 Shooting the ST Kids magazine cover image.