Leading photographer Ellen von Unwerth teamed up with knitwear specialist Sister by Sibling and luxury crystal accessories label Swarovski to direct this short film showcasing the brands' key Spring/Summer '14 looks – and Planet Sputnik helped provide the perfect pastel-hued period touch.
Model-turned-photographer Ellen is adored around the world for her fashion, editorial and advertising work. The promo, Crystals And The Postman Are A Girl's Best Friend, premiered on Dazed, which said: "Unwerth applies her revered take on the erotic to this short film. The age-old hot twins fantasy is bedecked in crystals and kitsch, licking lips seductively and inviting us to play."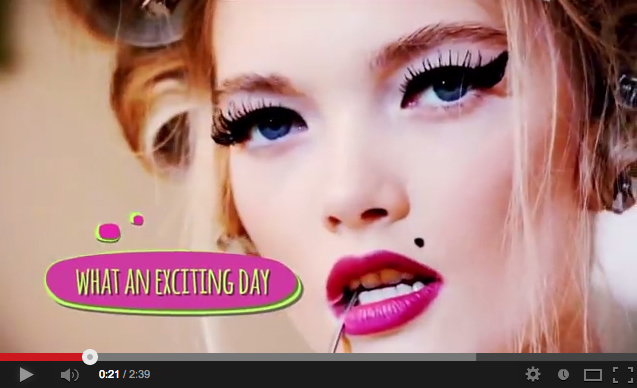 Styled by Anna Trevelyan and starring twin models Ruth and May Bell – alongside Kip the poodle – the sparkling short is clever and fun in equal measure. Planet Sputnik provided the vintage location and acted as props co-ordinator during the shoot.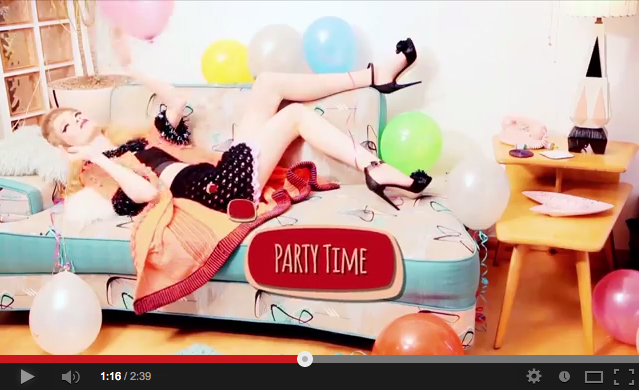 Producer Alyn Horton from AlynUK told www.ashadedviewonfashion.com: "The film is quintessentially Von Unwerth in style – cheeky, sexy and gorgeous – and depicts Ruth and May preparing for a party in their pastel-hued 1950s bungalow. Throw in a postman and a poodle, and the film quickly descends into the cutest type of chaos."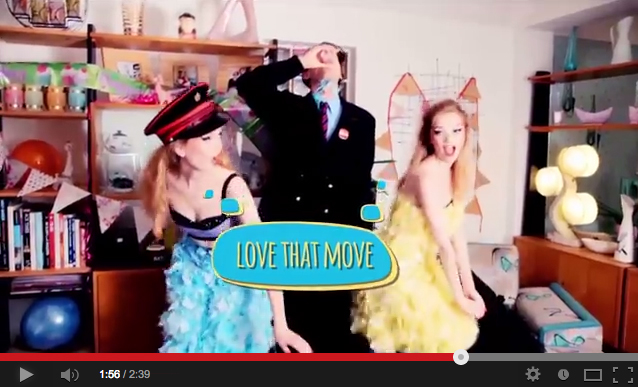 Horton continued: "The 'Siblings' – aka Joe Bates, Sid Bryan and Cozette McCreery – said of the collaboration: 'It's a marriage made in heaven. Ellen's work encapsulates saucy femininity, fun, humour and a true love of women being women, which are values we hope to express through our garments and shows.'"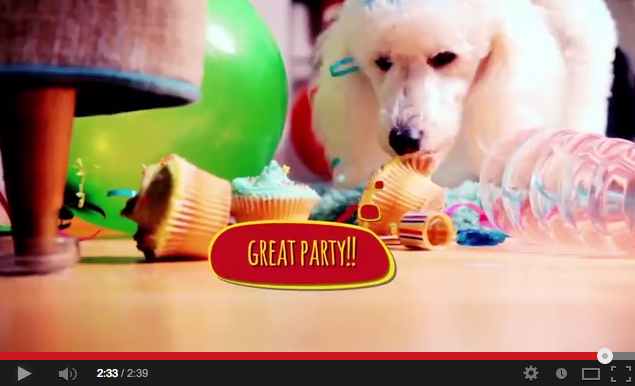 Swarovski are working with Sister by Sibling as part of their Designer Collective initiative, which supports international emerging talent.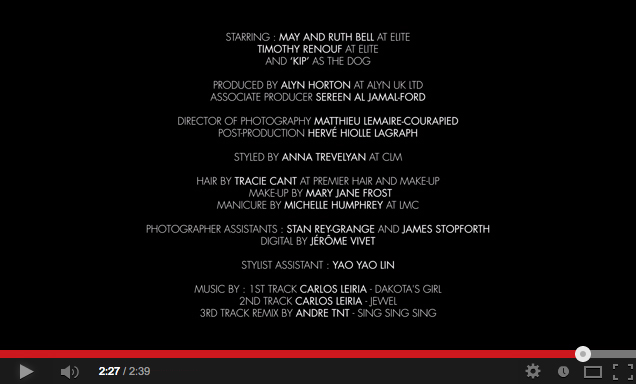 In association with: Shoot Factory